Feb.13, 2013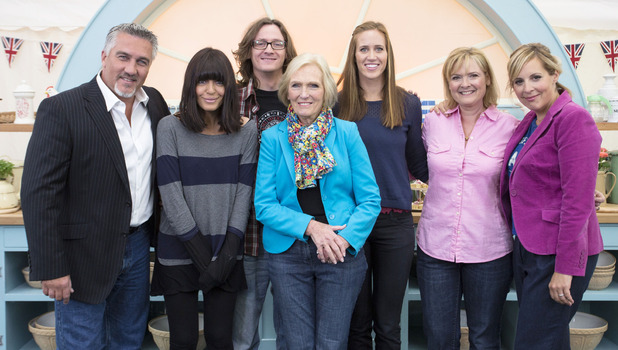 Thanks very much to everyone who watched, donated, or decided to bake for Comic Relief. The programmes were a huge success–they were were watched by a huge audience and helped to raise more than £250,000 for Comic Relief projects.
Because several people requested it, here is the recipe Ed used to make his biscotti. They honestly are very good.
Comic Relief Biscotti Recipe as baked by Ed Byrne
1lb2oz/500g white flour
1 tsp baking powder
1lb 2oz/500g caster sugar
4 eggs, beaten
grated zest of one orange
7oz/200g milk chocolate, roughly chopped
1 tsp vanilla extract
7oz/200g shelled pistachios
Heat the oven to 190C/375 F/gas mark 5.
Sift the flour, baking powder and a pinch of salt into a large bowl and add the sugar, eggs, zest, chocolate, vanilla extract and nuts, mixing well.
Divide the mixture in two and shape into long, thin logs (think of a slender, slightly flattened cucumber) on two baking trays lined with non-stick paper.
Bake for 25-30 minutes until firm. Remove from the oven, and lower the heat to 150C/300F/gas mark 2.
Leave the biscotti loaf to cool for five minutes then cut into diagonal fingers, spread out on the tray and put back in the oven for 10 to 15 minutes to dry out completely.